Objective
To transform public access spaces in conjunction with the communities, to improve people's welfare and access to green spaces, through the planting of native vegetation and implementation of the infrastructure.

Methodology
The projects are carried out in collaboration with the territories and their communities. They are active participants in the evaluation, designing and construction of the project. This participation allows us to transform the spaces in a harmonious way, to connect them with nature and other people. We create a different bond that contributes to the maintenance of these spaces by the same people who participate.
Urban Forest, Squares, Parks: Public access spaces created by using participatory planting of high-density native vegetation (trees and shrubs). These natural spaces are used by the community. They can also incorporate other elements, such as furniture, paths, signs, etc. that allow people to learn about the value of these spaces.

Urban Food Garden: Construction of urban food gardens in public spaces and managed by the community. They allowed people to collaborative and learn, generate food from personal consumption and increase their sustainability.


Projects
more than 2.200
beneficiaries
Current Projects
Among the wide range of urban community transformation projects that we have decided to focus on two lines of work for now: urban forests and community food gardens.
El Mañío Urban Forest
It was a project that aimed to use designing and participatory implementation in a municipal vacant lot to create a 2.5-hectare urban forest . This project contributes to the green dignity of the community and reclaimes an abandoned space of the district.
Community Food Gardens
Community food gardens are developed amongst the most vulnerable communities to be self-sufficient in terms of healthy foods and to increase their incomes. This has an impact in the short and long term.
Objectives
To promote food sovereignty.
To strengthen the community fabric.
To improve family's incomes.
To empower vulnerable groups: Women and children.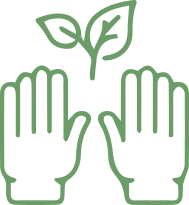 Fund a project
If you are interested in funding an urban forest project or a community food garden, write us to [email protected].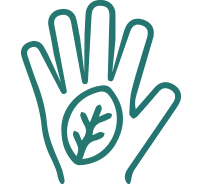 Offer a project
Do you want to strengthen the community fabric of your area? Do you have a community space without using it? Write us to [email protected] and tell us which line of action you would like to make an impact on.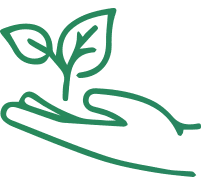 Donate to a project
Each contribution is important. To contribute to urban community transformation and the community's welfare.