Objective
Through action, we want to raise people's awareness about the effects of climate change, using the restoration of our native forests.

Methodology
We carry out reforestation projects in different places. We look for spaces that have an impact on communities and the environment. We provide environmental education spaces in the territories that we work in.
Reforestation in urban areas: socio-environmental awareness, restoration of biodiversity and public spaces.

Reforestation in rural areas: socio-environmental impact on biodiversity, use of different models according to the area, cost-effective solutions.

We organize participatory activities that aim to create learning and awareness spaces prior to a reforestation project. Then, we transform the space through a voluntary action.
We install irrigation systems to start with maintenance processes. Plants are watered during dry season (from October to May) using a frequency that allows them to adapt natural conditions of the territory during the first stages of their development.

For at least two years, all trees planted in the central zone of Chile are maintained using semi technified irrigation systems. This system guarantees trees' survivorship and optimal use of irrigation water.


Projects
60 Thousand
native trees and shrubs planted

Since 2000, we have carried out more than 500 native reforestation projects in more than 20 district of the Metropolitan Region and Bio-Bio Region.
Current projects
During 2020, we hope to keep working on several projects and collaborating with different participants to create a great impact.

We have reforestation projects in Huechuraba, in the Colorado Hill in Renca, in the Mahuida Park in La Reina, and more. For more information about available terrains to reforest, or to offer a new land, please write to [email protected]

How can I participate?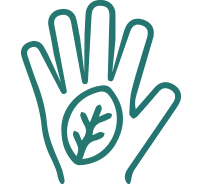 Are you an individual?
In Cultiva, we appreciate everyone's support, and if you want to donate a project, donate a tree, become a member or be a volunteer.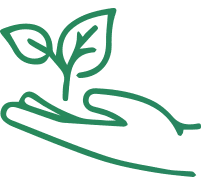 Do you want to support us from your company or organization?
We would love to know your sustainability goals and see how we can help you. To know other forms in which you can participate, click here.