Objective
The objective is to improve the social, educational and comprehensive development of children, young people and adults, using the transformation of their green spaces and creating new meeting places, learning environments, playground areas and bonds with nature.

Methodology
The project development process that we use has different phases. We work together with communities from the initial visit, the participatory design process and in the final action day completing the project together. Our projects aim to include a largest possible number of actors to transform spaces in a harmonious way, to connect them with nature and other people.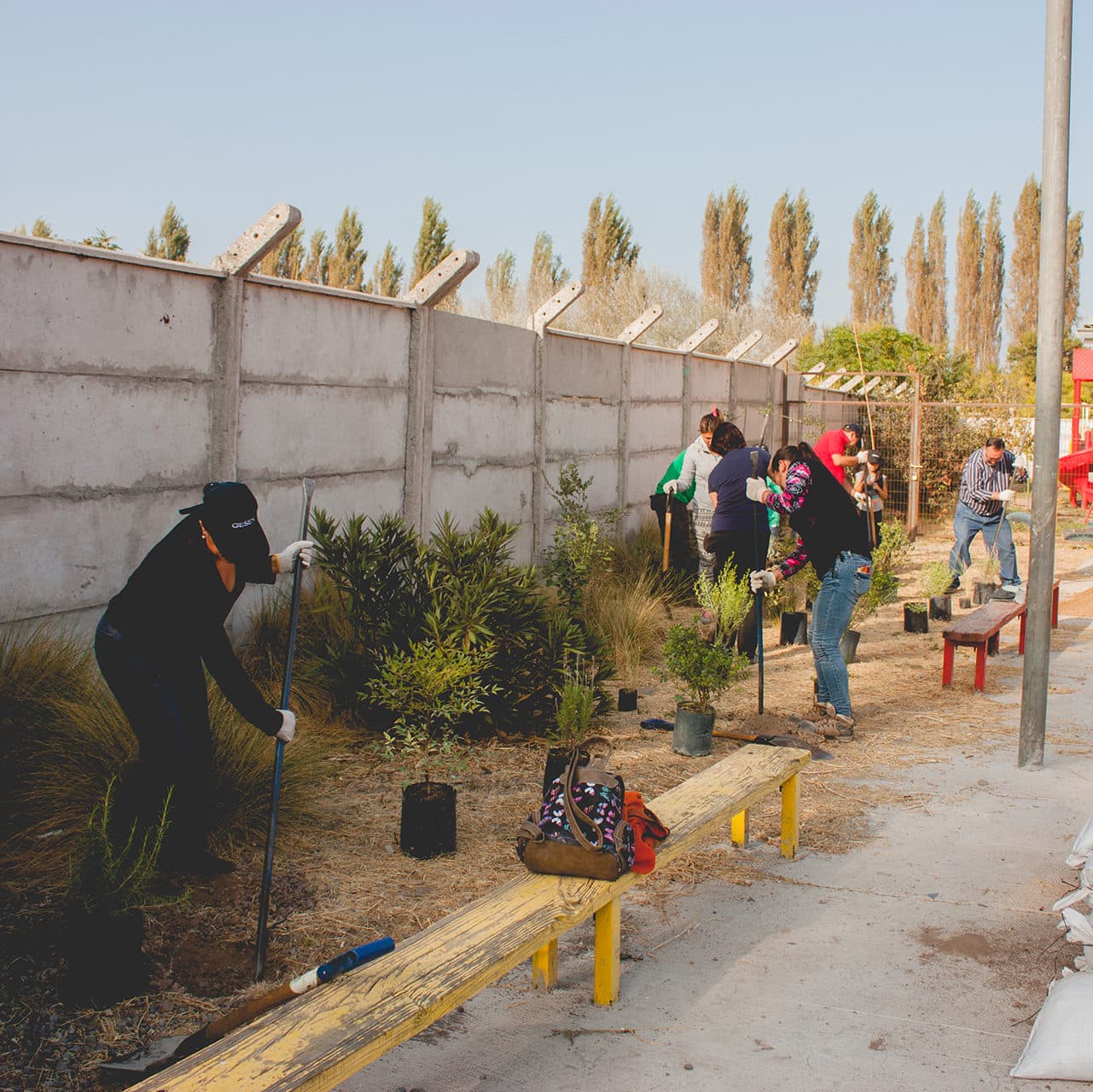 Where do we carry out our projects?

We carry out our projects in different establishments or institutions. Usually, they are related to education, disabilities, shelters, hospitals, foundations, among others


Projects carried out
more than 3400
Beneficiaries

Current Projects
We have several projects and suggestions ready to be funded, but we are open to carry out new projects to improve your community.
Do you want to carry out an eco-participatory project?
To know more about available projects and interventions, or if you want to carry out your own project, please write to [email protected]